Published 09/12/23 12:39 PM ET
|
Updated 09/14/23 11:29 AM ET
Mike Vulpo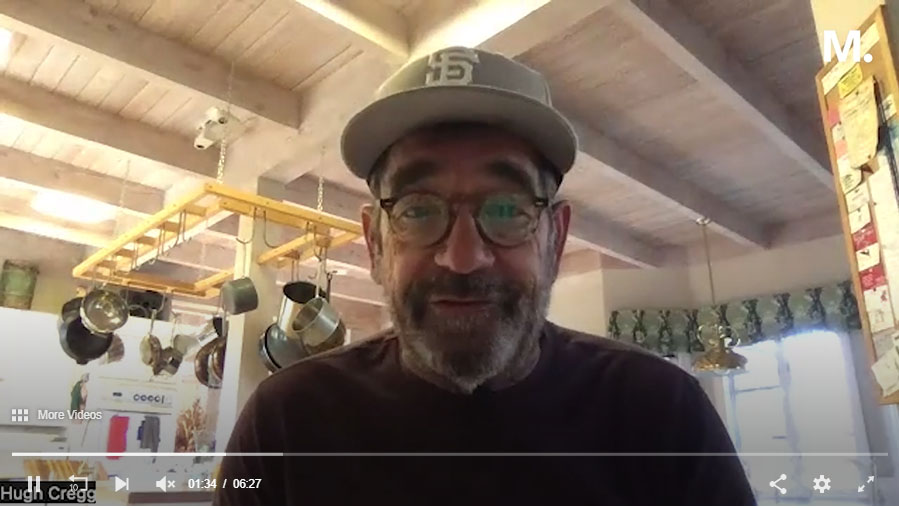 Huey Lewis believes in the power of love and hope.
More than five years after being diagnosed with Meniere's disease — a disorder of the inner ear that causes hearing loss — the rock star finds himself unable to listen to his own music.
But as he gears up for new 40th-anniversary vinyl reissues of Huey Lewis and the News' multiplatinum 1983 classic, Sports — out September 15 — the singer remains optimistic that his hearing can one day improve.
"I think there is [hope]," he exclusively told The Messenger. "I'm very deaf and I'm on the verge of maybe needing a cochlear implant. I don't want to do that because the hearing can change. Meniere's can change it and once you go cochlear, you can't go back. I'm kind of hoping for that."
While Lewis says his doctors don't know what the future looks like for his hearing, he is reminded of one individual who was able to defy expectations and see improvement.
"I know of one guy who was a pilot and he had Meniere's so he had to quit flying airplanes because he worried about the vertigo mainly," Lewis shared. "Six years later, his hearing returned, so that would be nice."
For now, the 73-year-old is finding the positive in his current reality. Although he can't sing, perform or listen to music, his hearing aids allow him to have conversations without any problems.
He continues working hard on

The Heart of Rock & Roll

 — a new musical inspired by his band's songs — set to premiere on Broadway in 2024.
But finding his groove after significant hearing loss didn't happen overnight.
"When this first happened, it was devastating, frankly," Lewis shared. "I spent six months in bed basically just worrying and trying different protocols like all organic food and no salt and low salt, chiropractic and acupuncture and cranial massage and all kinds of stuff. I was just very, very depressed and at a certain point, my kids helped out a lot and said, 'Come on, Pops. You gotta get on with your life.' So now I try to stay busy."
He also continues to celebrate the music that made Huey Lewis and the News chart-topping musicians. When he looks back on the success of Sports — which spawned five Top 20 singles, including "I Want a New Drug," "The Heart of Rock & Roll" and "If This Is It" — Lewis still can't believe how many songs turned into hits.
"They all pretty much hit bigger than I expected," he shared. "For us, each song was aimed at radio. We knew we needed a hit single and we didn't know which one would work. But we tried all of those and it made for a very diverse, musical album."