n August 24, 1982, R.E.M. released their debut EP, "Chronic Town." Even today, it's difficult to categorize the five-song release: Bookended by the ringing, yearning "Wolves, Lower" and the rhythm-heavy "Stumble," the EP turned underground rock on its head, adding equal parts delicacy and tenacity to the music.
"Chronic Town" … turned underground rock on its head, adding equal parts delicacy and tenacity to the music.
That magical alchemy endured across the decades. In high school, I borrowed the cassette from my town's library for weeks on end, renewing it at the end of each cycle. "Chronic Town" was also my go-to soundtrack for getting ready before school. The 20-minute release was the perfect length for eating breakfast — cereal piled high with multiple heaping spoonfuls of sugar — while reading the morning newspaper and mentally recharging for the long day ahead.
If I was running late (a rather common occurrence, as I wasn't a morning person) I wouldn't make it through the whole EP. At other times, I'd make it through to the last song, "Stumble," which was introduced by the sound of Michael Stipe chomping his pearly whites and announcing, "Teeth!"

Mitch Easter, who co-produced "Chronic Town" and would go on to co-produce R.E.M.'s first two albums, "Murmur" and "Reckoning," with Don Dixon, contributed liner notes to a new 40th anniversary reissue of the EP. The notes are a delight — detailed and informative, and full of trivia even the most hardcore R.E.M. fans might not know. For example, Michael Stipe recorded one song with a garbage can over his head, but nobody can quite remember which song that was.
Easter's assessment of R.E.M. at that time is also understandably spot-on. "They all told me that they were very deliberately figuring out their sound, and what they were going to be about," he writes. "The fantastic thing is they landed in this magic intersection of understandable + mysterious, in perfect proportion.  You could rock out at a show with the people or listen in your bedroom and feel like only you and they were in the same secret world."
In another spot, Easter writes that guitarist Peter Buck "notes that the band specifically didn't want to make an album yet.  Even if they had enough songs to make an LP, they wanted to proceed incrementally."
Speaking to Salon today, the band's advisor, Bertis Downs, remembers wondering at the time why the band wanted to do an EP, though hindsight has offered some wisdom. "I think it was really the songs they felt the most strongly about that were finished," he says.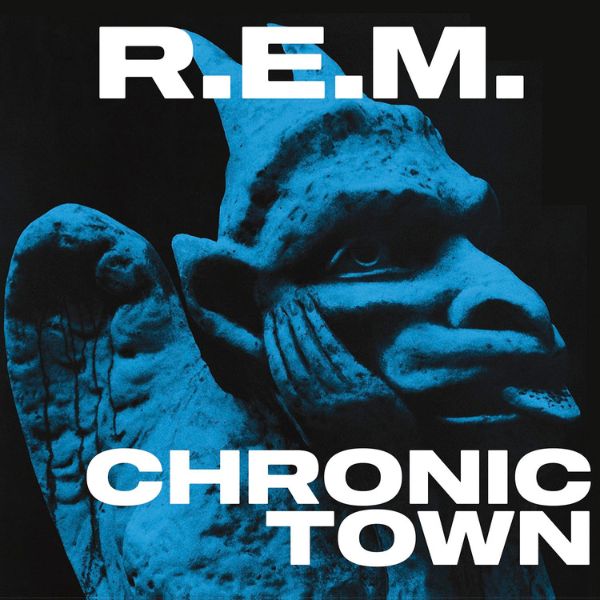 But after "Chronic Town" was done — and Downs heard how it turned out — he says it taught him an important lesson going forward: to let the members of R.E.M. take the lead on creative choices and directions. "I learned: 'It's their band. It's their decision,'" he says. "And [it became] 'Let's make it work.'"
"Somehow R.E.M. 'ticked all the boxes' of the new music era and equally transcended them. They were like a punk band live, but wrote songs that didn't seem punk at all."
This was certainly a successful strategy, as "Chronic Town" placed No. 2 on the EP list on The 1982 Pazz & Jop Critics Poll and set the stage for R.E.M. to release their debut album, 1983's "Murmur." The rest, as they say, is history.
Easter — who also fronted frequent R.E.M. tourmate Let's Active — shared some additional thoughts about making "Chronic Town" with Salon via email.  MORE